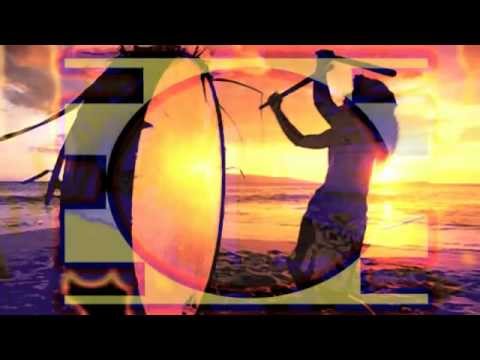 Yonkers and Beyond... a Documentary: Photo essay:... →
yonkersandbeyond: When we were younger, it was important not to get comfortable with people that we didn't know. Now, I recommend it. Yesterday, I was hanging with my good friend luisa. It is almost a year since we met… in the subway when I began my underground tourist photo essay last summer….
http://www.facebook.com/platform
19 tags
Tribes of Humanity -House of the Rising Sun -...
Tribes of Humanity Global Alliance & Brooklyn Urban Sanctuary  presents: Grand Gathering of the Tribes - House of the Rising Sun - Music is Medicine  A fundraiser for the People's Sanctuary… Sat, May 21, 4 PM to 6AM, Sunrise (Golden Dawn) Tribes of Humanity will be creating, manifesting & inviting you to an epic event like no other involving: Yoga, live music, People's...
Free Show!
Hey fam, come out sunday night 7:00pm to Bar 4 Brooklyn… Catch one of my good friends and favorite comics Yannis Pappas… Gail will be in the house selling Beautiful handmade jewels! Oh Ya and I'll be spinning dope tracks throughout the night! Much Peace 
Zamaan this Thursday "SOLSTICE CELEBRATION" with...
Tomorrow Thursday 23rd December at Zamaan @ 349 Broadway x Keap J,M to MarcySOLSTICE CELEBRATIONwith David Powers as guestHe makes his own tracks and mixes them into his sets.  It's great.  One can't tell which dope track he plays is his own or some other great artist.930pm til.Olly WKeith EdwardSynton2012 …next thursday, too: pregame for NYY, if you've got other plans...
1 tag
A special edition of Muse Fuse This wed @ 7:30
A special edition of Muse Fuse featuring: new ballet by Julia K. Gleich set to live music of David Powers, tap dancer Andrew Nemr with musician Sean Hagerty, dancer Benn Rasmussen with experimental sound artist Mike Rugnetta, and others to be announced! Center for Performance Research 361 Manhattan Avenue Brooklyn, NY  11211 Graham L Stop. 
Thursdays!
Our own free weekly, "The Original Three Dollar Thursday" at Zamaan. It's a new spot, we're building it up from scratch as a little piece of Brooklyn for us and our peoples for hang time, an office hours or home base or something.  We all can use an affordable get ready for the weekend when many of us will work.  Come chill, bring a laptop, they have wireless, enjoy a...
This Friday 22 @10pm David Powers @The Bodega Wine...
Come and chill with some dope beats and people and if your lucky maybe some words will be put in the air as well!  The Bodega Wine Bar 10pm to 1am  Neighborhood: Bushwick24 St. Nicholas Ave.  Brooklyn, NY 11237
5 tags
D.O.V. "Astral Paper" Album on Itunes →
SATURDAY, APRIL 10th... Ray Cross Benefit!
XXXXX SATURDAY, APRIL 10 XXXXX The Addtract Consortium and Page Not Found join forces to host: Ray Cross Benefit Ray was robbed not once but twice after suffering a brain injury in a serious bike accident. Join us this Saturday as we bring you a good time for a great cause, complete with specialty cocktails, homebrewed booze, live music, booty-bumping beats, and a cash-and carry art sale courtesy...
David Powers In Greenpoint Gazette →
Read this article
4 tags
7 tags
4 tags
5 tags
"Starr Gravitron" off David Powers up...
Last Art Show of the Summer!
Old Red School House Event! Music, Art, Drinks $5 dollar cover (funk,soul,hip-hop,reggae, soul house, afro-beat) D.O.V. will be giving away his first Hip-Hop mix tape Astral Paper Selections music: D.O.V. DJ Wave DJ Coop Nature Sounds more…. Artist not posted yet!
D.O.V.'s new track: Soul Rain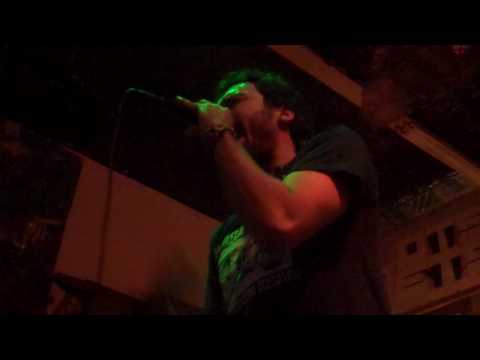 1 tag
THE NEXT VERBAL GRAFFITI
April 11th, 2009. 38 Howard St. at Broadway. Manhattan, New York. 8pm - 4am After the show was postponed last week, Marvelous and Co. have successfully arrange for all the necessary permits that the space was required to have by law, and thus: party on! We'll have updates coming shortly as to who's performing and what kind dope art will be on the walls.
3 tags
D.O.V. — Unknown Fairytale
3 tags
Bushwick BK reviews Verbal Graffiti March 7th 2009 →
"Back on stage Guarco finished their set and a guy who calls himself D.O.V., also one of the directors of the space, stepped up and started in on a hip-hop set. The act — backed up by the laptop-wielding DJ Wave — had some good energy going on, and there was a decent crew up in front jamming out to the beats. The group's samples were actually surprisingly decent…"